What is Drach 'n' Droll?
Drach 'n' Droll is an eclectic acoustic trio made up of Tracy Drach, David Bennett and Vince Camut.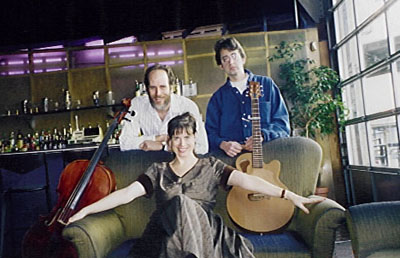 Instrumentation:
Tracy Drach, incomparable singer/songwriter and acoustic guitarist
David Bennett, cellist, hand percussion
Vince Camut, acoustic guitarist, pedal steel

The result is an irresistable mix of harmony, thought-provoking lyrics, and rhythm. The band primarily plays original folk, but also blues, swing, and jazz.